SuperSniffles' Dual 5015 Part Fan Mod
Description¶
Created by: Supersniffles (@SuperSniffles)
This Dual 5015 Part Fan mod replaces the single 5015 Part Fan located on the backplate with 2 5015 Part Fans. The mod is intended to supply a higher cooling capacity than the standard setup.
Version 2 of this mod is printable without support and doesn't require another MGN15 top. It also widens the bottom duct by 10mm and comes with a beefier horns duct to allow much more air to pass for better cooling performance. Version 2 supports both MGN15 and MGN12.
See Dual 5015 Cable Chain for cable chain support.
Note: Parts 4 and 8 are modified versions for use with brass heated inserts, modified by top_gun_de. They replace parts 3 and 7.
V2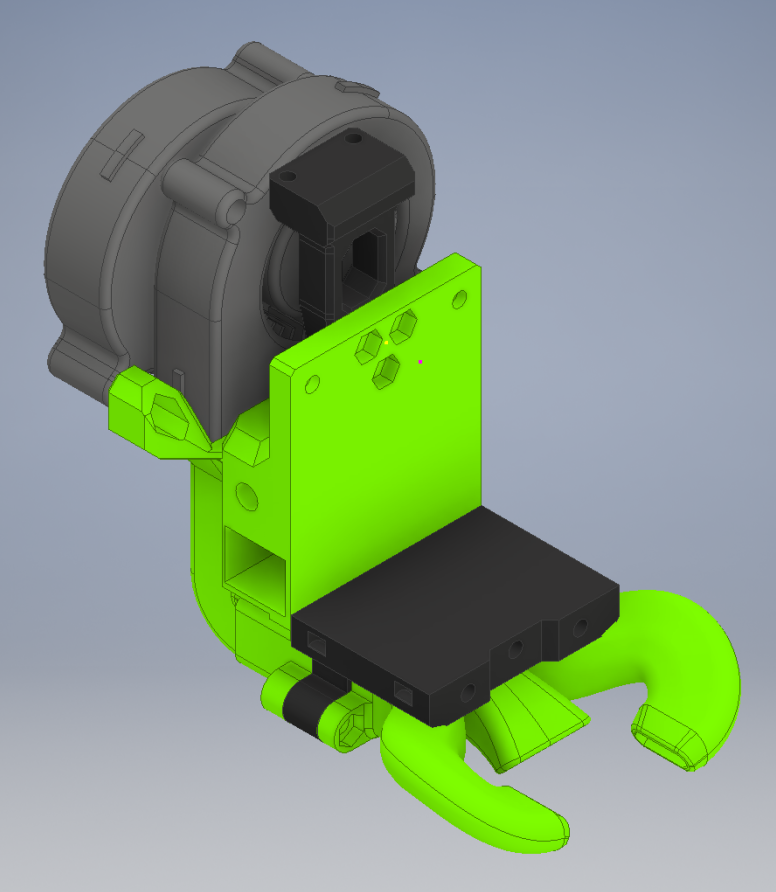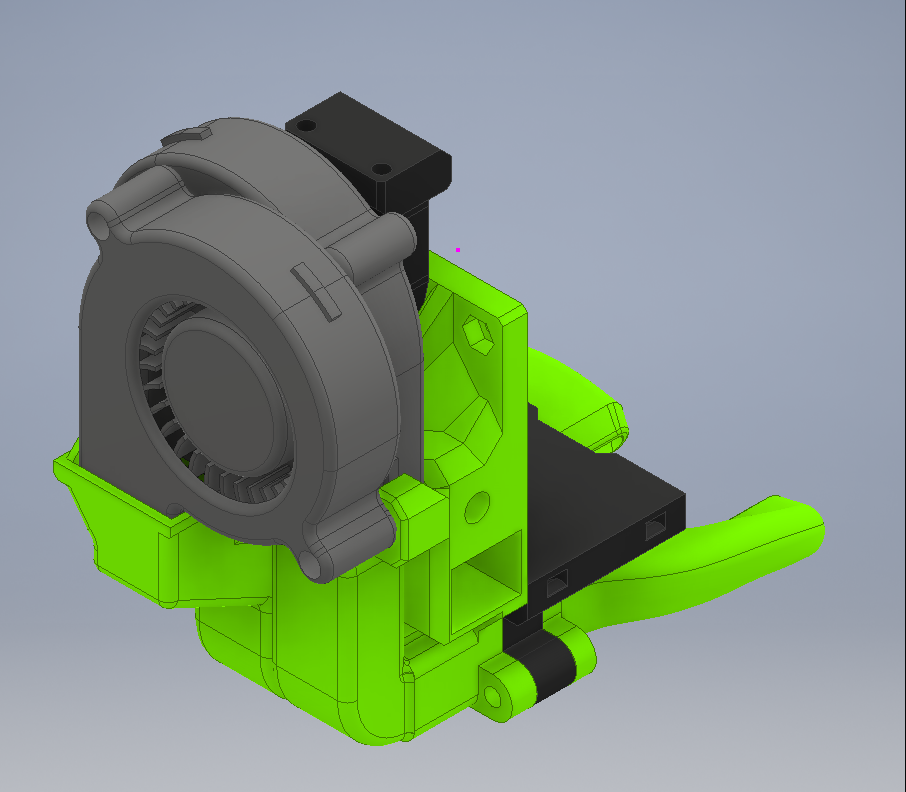 V1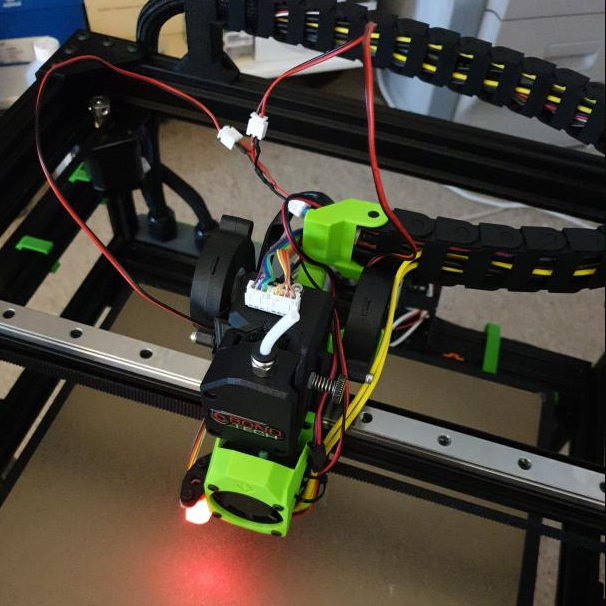 Compatible EVA version¶
2.0.0 → 2.4.1
Related EVA Parts¶
This mod replaces back_corexy and top_bmg_mgn15
V2 BOM¶
| No | Qty | Name | Printable |
| --- | --- | --- | --- |
| 1 | 2 | 5015 Blower Fan | No |
| 2 | ? | Various M3 screws | No |
| 3 | 1 | dual_5015_back_v2.0 | Yes |
| 4 | 1 | dual_5015_back_v2.0_heat_inserts (Optional) | Yes |
| 5 | 1 | dual_5015_bottom_mgn12_wide | Yes |
| 6 | 1 | dual_5015_bottom_mgn15_wide | Yes |
| 7 | 1 | dual_5015_monster_horns_duct_v2.3 | Yes |
| 8 | 1 | dual_5015_monster_horns_duct_v2.3_inserts (Optional) | Yes |
| 9 | 1 | dual_5015_adxl_mount_v2.0 | Yes |
V1 BOM¶
| No | Qty | Name | Printable |
| --- | --- | --- | --- |
| 1 | 2 | 5015 Blower Fan | No |
| 2 | ? | Various M3 screws | No |
| 3 | 1 | dual_5015_part_fan_core_xy_back | Yes |
| 4 | 1 | dual_5015_part_fan_top_bmg_mgn15 | Yes |
| 5 | 1 | dual_5015_part_fan_connector | Yes |
Print instructions¶
LH = 0.2
Nozzle = 0.4
Supports needed for V1, no supports needed for V2
V2 Step Files¶
Dual 5015 Part Fan Core XY Back V2
Dual 5015 Part Fan MGN12 Wide Bottom
Dual 5015 Part Fan MGN15 Wide Bottom
Dual 5015 Part Fan Monster Horns Duct
V1 Step Files¶
Dual 5015 Part Fan Core XY Back
Dual 5015 Part Fan Top BMG MGN15